Mind Festival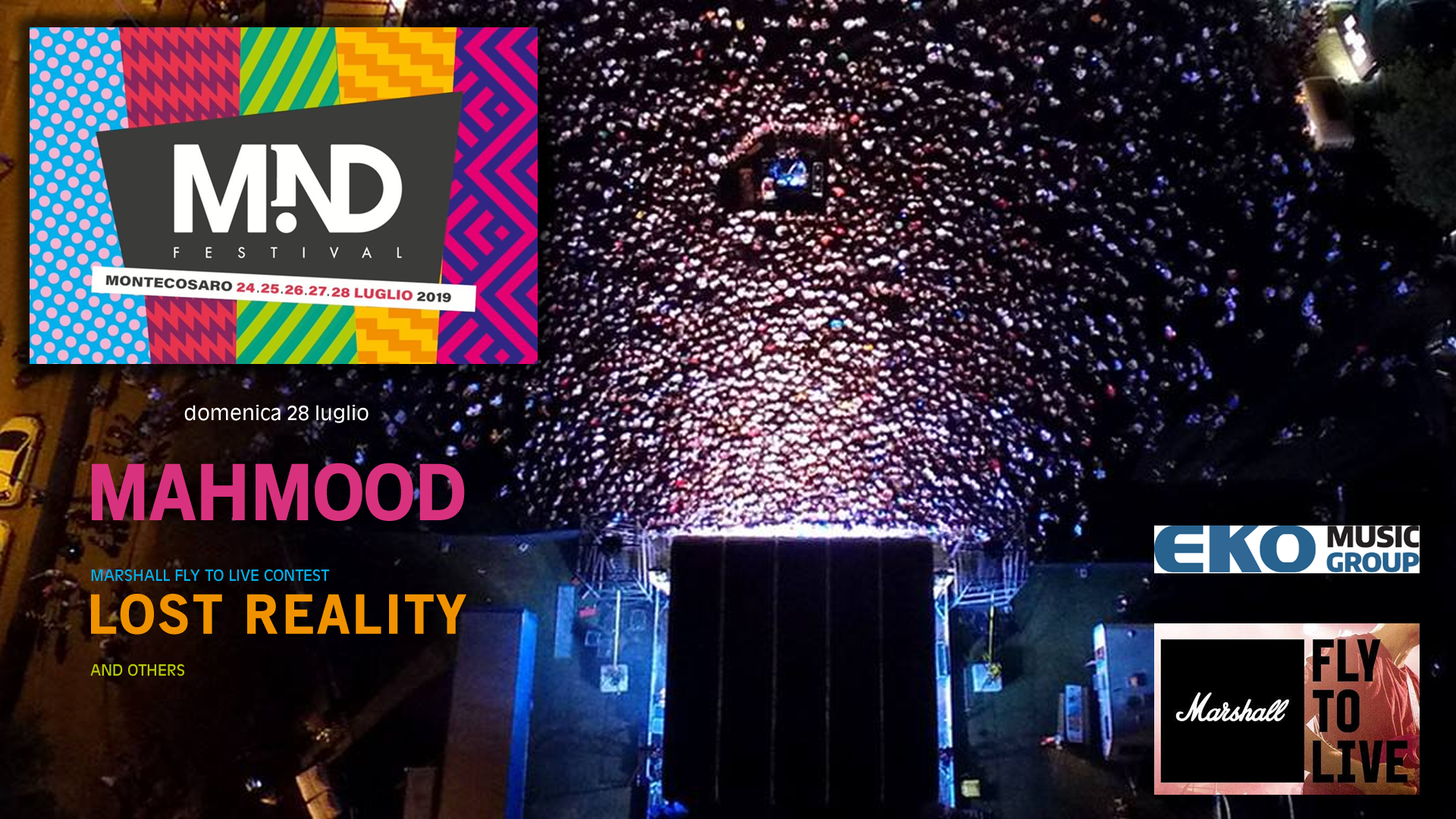 ---
Marshall "Fly To Live"
Ora è ufficiale: i Lost Reality hanno vinto la semifinale di Napoli, presso il JameSession, del contest "Fly To Live" sviluppato da EkoMusicGroup in collaborazione con il leggendario brand britannico Marshall Amplification.
Si aggiudicano così un posto nella finale e la partecipazione al MIND Festival!
Rivolgiamo un ringraziamento particolare agli organizzatori, a Centro Chitarre, ai tecnici, ed a tutti i ragazzi delle band presenti.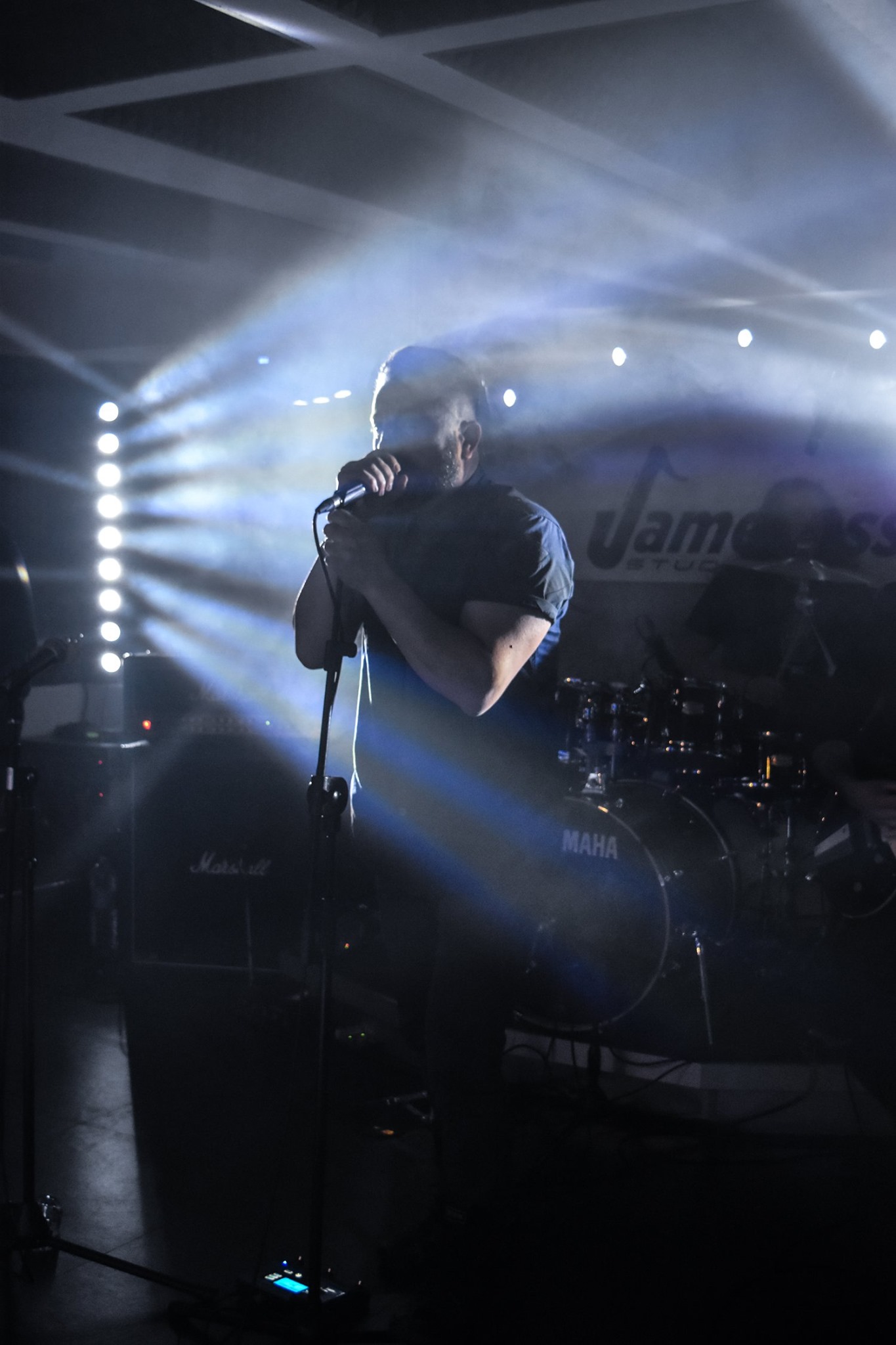 ---
Underground TV
---
A motivation for someone
Hey everyone! We are happy to introduce you to "A motivation for someone". This song was originally called Stone but it's now a new song, new name, new sound and it comes with a really cool new video. Enjoy!



---
W Festival 2019
Lost Reality are confirmed to play (acoustic stage VIP) at the
W Festival 2019
in Belgium!
The W Festival 2019 lineup includes artists such as
Killing Joke, The Stranglers, She Wants Revenge, And One, VNV Nation, Blutengel, Apoptygma Berzerk, Jimmy Somerville, Tony Hadley, The Human League, Echo & The Bunnymen, Nik Kershaw, Howard Jones
and many more.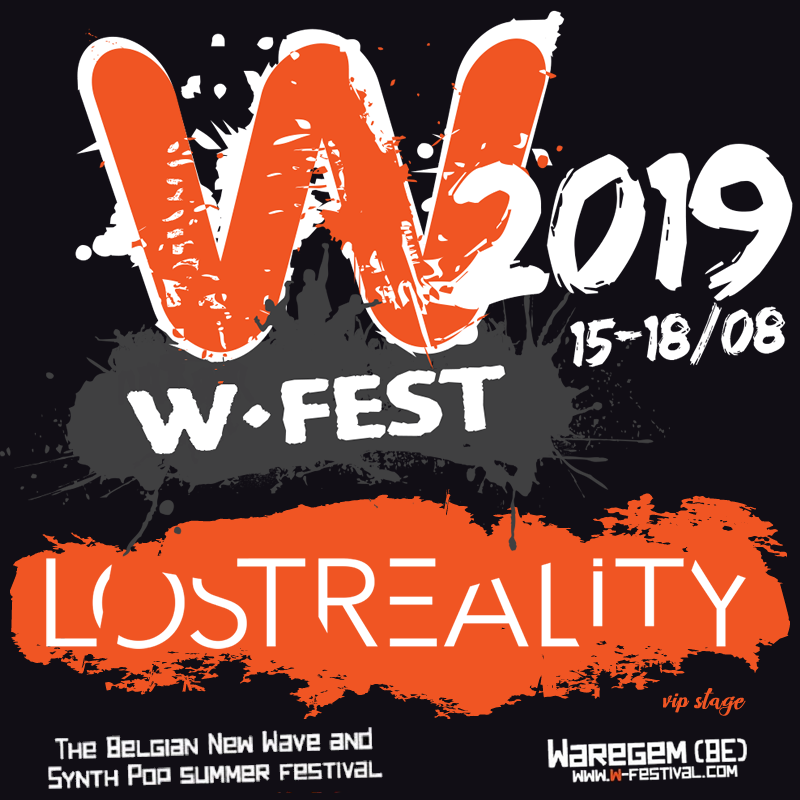 ---
Acoustic live (video HD)
Acoustic live at Aragonese Tower in Torre Melissa (Italy), October 31th 2018



---
Acoustic live
Acoustic live stream on
facebook
from Aragonese Tower in Torre Melissa, October 31th, H.22:00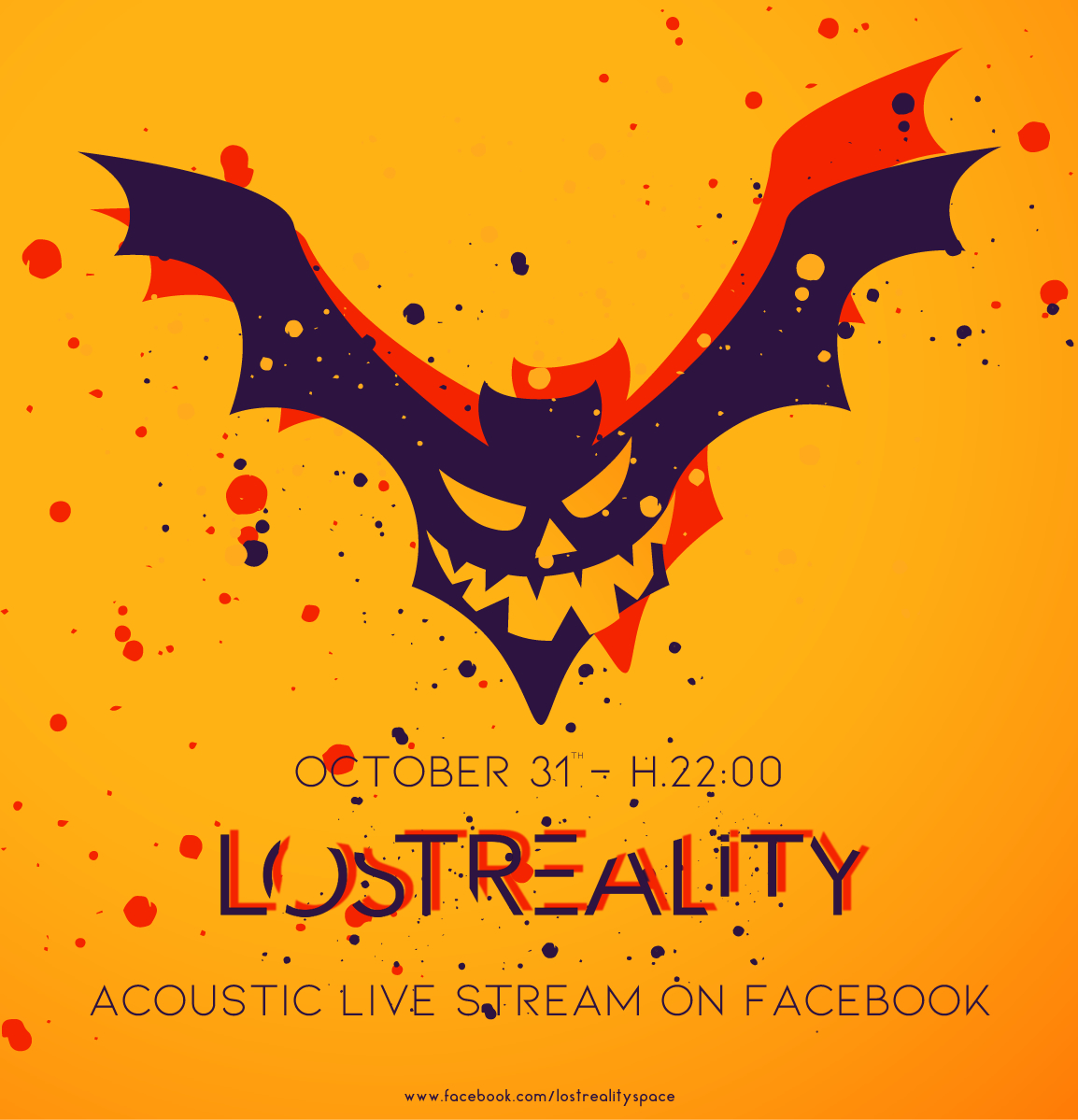 ---
Frog prince live @ MIC Rock Festival
Frog prince live at MIC Rock Festival, 04 August 2018



---
MIC Rock Festival
We are pleased to announce that we are confirmed for
MIC Rock Festival
at the Villapiana's open air theatre on August 4th, with Lacuna Coil (plus more).
TICKET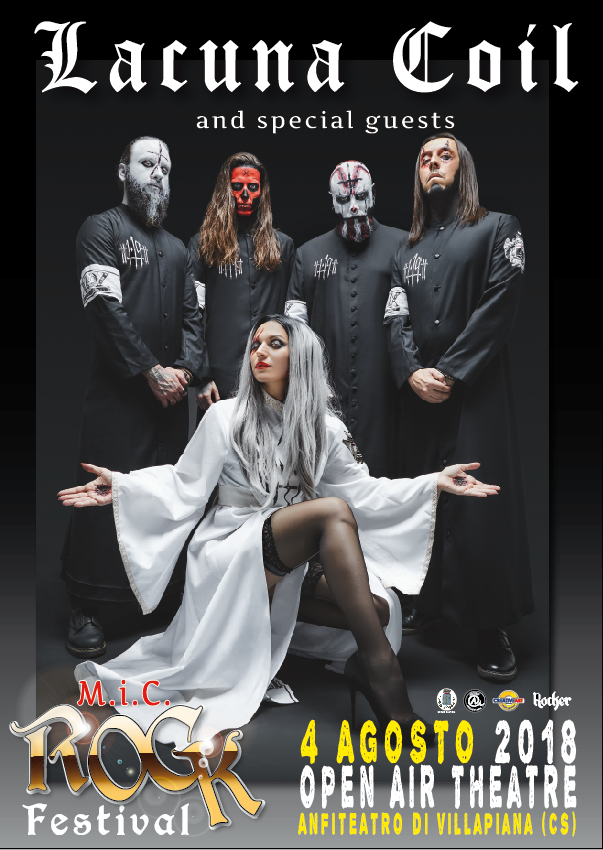 ---
Black Celebration – Official Video
It's finally here! Check out our new video for "Black Celebration"!


"Black Celebration (Lost Reality Version)" is a version of "Black Celebration" (Gore).
Published by EMI Music Publishing Ltd.
Used by permission. All Rights reserved.

---
The Grinder
Here is our new song "The Grinder" taken from forthcoming EP "Pearls before swine". Enjoy and spread the word!


---
Last Movemnt – Floating Island (remix)
---
27 october 2017
Fleeting Awareness (digital) for only 1 euro!
Only for a limited time, we are selling our entire album "Fleeting awareness" (digital format) for only 1 euro!
click here to find out how
---
18 july 2017

Stone
We are really proud to announce our new single "Stone".

We want to thank the radios in the UK that played Stone in the past few weeks and all the people that helped us in making this song.

Can't wait to hear what you think about it!


---
06 june 2017

Musicraiser campaign
We have started a fundraising campaign for our
new EP
called
Pearls before swine
.
We need the support of everyone wants to be part of this project.
Leave your contribution on the link below, where you'll read about the project, and discover the rewards we choose for every donation.
Thanks for all the support.
To donate click here:
https://www.musicraiser.com/projects/8073-the-new-ep

---
27 april 2017

Pearls before swine (EP)
New EP Pearls before swine is coming soon.

Here's a sneak peek:
---
20 march 2017
Extreme Show!
Collaborazione straordinaria per il nuovo spettacolo
Extreme Show
!!! Le colonne sonore di tutto lo show saranno affidate ai
Lost Reality
.
Presto pubblicheremo una pre-view della prima traccia!
-Stay Horror-
NON E' MAI SUCCESSO IN ITALIA!
Siamo malvagiamente orgogliosi di presentarti il nuovo Extreme Show!
Una CASA DEGLI ORRORI itinerante dove il primo compito per i malcapitati sara' avere il coraggio di entrare. Una volta dentro la CASA le porte d'ingresso si sbarreranno lasciandovi un'unica alternativa: arrivare fino alla fine!
Ma se pensi che tutto sia finito qui, ancora non conosci bene la nostra mente perversa! Per dire di essere sopravvissuti all'esperienza, dovrete vedervela con le follie di Denis e l'oscura PRETTY PISTOL in uno show che andra' oltre l'immaginazione piu' contorta.
A breve le date del tour…
E tu, avrai il coraggio di varcare la soglia?

GUARDA IL TRAILER: https://www.youtube.com/watch?v=G0vYRC91s_o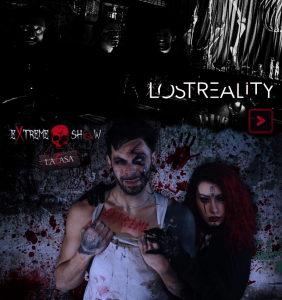 ---
16 december 2016

Two new dates
---
24 june 2016

The Akademia Music Awards!

We are so so proud to announce that we have won the The Akademia Music Awards in Los Angeles for Best Alternative Rock / Pop Song for "Perfect Passion" in the June 2016 Akademia Music Awards!
The winners were selected by a judging panel of music industry professionals who reviewed hundreds of song entries for consideration of the accolades.
Very excited about the opportunities to come.
We are very thankful to be where we are at right now and we appreciate all our fans very much.
"Lost Reality is an original group of souls you can hear it in every detail of 'Perfect Passion' not since the glory years of The Cure have we encountered such an aptly eclectic methodology of sound."
www.theakademia.com/june2016_bestsong_alternativerockpop4.html
---
23 december 2015

Two new dates in London
---
26 september 2015

Unknown (official videoclip)
We are proud to show you our latest video
unknown
(from the album
fleeting awareness
)
Sit back, put on your best headphones, and enjoy.
---
9 january 2015

Perfect passion (official videoclip)
---
19 december 2014

Lost Reality's new album "Fleeting awareness" is out now.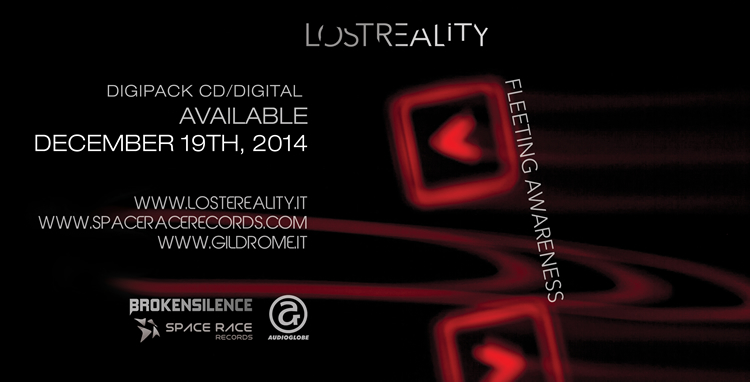 Buy "Fleeting awareness":